Body Endermologie Services
Acting simultaneously on the release of stubborn localized fat and on skin quality (firmness, cellulite aspect), the new Patent (Roller and motorized flap combined with sequential suction) allows the body technology to act directly on the adipocytes present in our hypodermis (slimming cells) and on the fibroblasts present in our dermis (rejuvenating cells). A 360° treatment that puts an end to the dilemma: slimming or firming?
The mechanical stimulation of cells, called endermologie, thus reactivates their awakening naturally and painlessly.
After more than 30 years of expertise and scientific research, LPG creates a new patent to control all these natural mecanisms in a single treatment.
The patented LPG treatment, heads send signals to the cells, which brings about amazing results.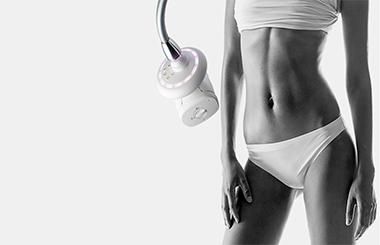 The Natural Beauty & Age Defying Ritual
For over 30 years, LPG has made its state-of-the-art devices available to beauty-conscious men and women who are demanding when it comes to their health. In complete harmony with this healthy way of life, it is advised that endermologie treatments be taken on for the same reasons as you would a balanced diet or regular athletic activities. The stimuli sent to the cells act as a "helping hand" to maximize their potential. Making endermologie a part of your lifestyle means choosing an intelligent, responsible, healthy lifestyle aimed at preserving your body and your face from the ravages of time.