30 Min Express Facial, 30 Min Massage
Your skin is being attacked by the sun and pollution everyday and your face is the most exposed; facials can help you restore elasticity, combat acne and impurities, rejuvenate your skin or even combat rosacea… the range is so broad that we could go on! The best way to know what you need is to book yourself in and the beautician will guide you through what's suited for you.
Facial - LED Light Therapy
LED light therapy is a revolutionary new technique used in skin and facial treatments. The lights penetrate the layers of your skin to encourage collagen to grow, assist with skin repair and provide anti-bacterial qualities to fight the causes of acne. This painless and non-invasive treatment is an ideal way to refresh and rejuvenate your face and skin.
Facial - Microdermabrasion
Vacuum your way to a crystal clear complexion with microdermabrasion. One of the fastest ways to get a clearer complexion and gorgeous glow, this resurfacing treatment sands away fine lines, wrinkles, discolouration and scarring to let your younger, newer skin shine through.
Eyelash Extensions - Cluster
Always applied by a trained therapist, eyelash extensions are individually applied fibres that are attached to your natural lashes to give temporarily enhanced length and volume. From temporary cluster to Russian Volume, each promise to give you thicker and fuller lashes that last from a few days to well over a month depending on which option you go for!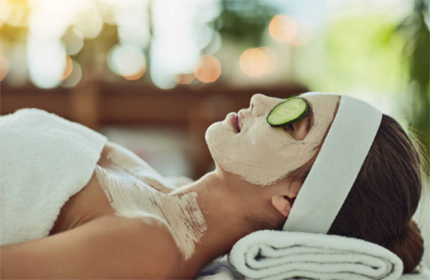 Eyelash Extensions - Cluster Infills
Infills are recommended every 2 weeks and are the best way to maintain your perfect eyelash extensions.
To start, a consultation is done to achieve the best results.
After, sit back while your beautician replaces each missing lash.
To finish, your beautician cross-checks your lashes to ensure there is a complete coverage.
Let the talented eyelash artists at this salon restore your full lashes.